Sony AC-L25B user manual
8.4V 1.5A, Rectangular Tip, 2Prong ACL25B Sony Common Item
8.4V 1.5A, Rectangular Tip, 2Prong ACL25B Sony Common Item Sony AC Adapter 5V12V.
› Rating: 5.0/5. 1 ratings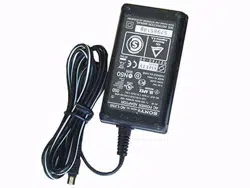 Related products of Sony AC-L25B
Sony AC-L25B documents
Below are the information on user manuals, owner's manual, installation instructions, user guides or user operations... about the Sony AC-L25B collected by zManuals that may help you.